Linux Games
Armagetron
apt-get update
apt-get install armagetron
Armagetron is a multiplayer game in 3d that attempts to emulate and expand on the lightcycle sequence from the movie Tron. It's an old school arcade game slung into the 21st century. Highlights include a customizable playing arena, HUD, unique graphics, and AI bots. For the more advanced player there are new game modes and a wide variety of physics settings to tweak as well.
Scorched 3D
Available on debian testing. 
apt-get install scorched3d
or download the .deb file from website and
dpkg -i xxxx.deb
At its lowest level, Scorched 3D is just an artillery game with two+ tanks taking turns to destroy opponents in an arena. Choose the angle, direction and power of each shot, launch your weapon, and try to blow up other tanks. That's basically it.
But Scorched 3D can be a lot more complex than that, if you want it to be. You can earn money from successful battles and use it to invest in additional weapons and accessories. You can play with up to twenty four other players at a time, mixing computer players with humans. There's a variety of changing environmental conditions and terrains to be dealt with. After the end of each round (which ends when everybody dies or there's only one person left), you get to buy stuff using the prize money you won from previous matches.
AssaultCube
https://sourceforge.net/projects/actiongame
AssaultCube, formerly ActionCube, is a free first-person-shooter based on the game Cube. Set in a realistic looking environment, while gameplay stays fast and arcade. This game is all about team oriented multiplayer fun.
Racer
Racer is a free cross-platform car simulation project (for non-commercial use), using professional car physics to achieve a realistic feeling and an excellent render engine for graphical realism. Cars, tracks and such can be created relatively easy (compared to other, more closed, driving simulations). The 3D, physics and other file formats are documented. Editors and support programs are also available to get a very customizable and expandable simulator. OpenGL is used for rendering.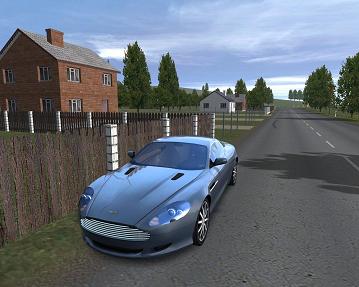 FreeCol
https://sourceforge.net/projects/freecol
need to add contrib.
apt-get install freecol
FreeCol is an open version of Colonization. It is a Civilization-like game in which the player has to conquer the new world.
Arianne
https://sourceforge.net/projects/arianne
Arianne is a multiplayer online engine to develop turn based and real time games providing a simple way of creating the game server rules and clients like Stendhal. Marauroa, our server, uses Java and MySQL for hosting hundreds of players on a solo host.